We are sure you have ever wondered, where to buy makeup in New York City? And this question many times is not easy to answer, first because the Big Apple is an enormous city with thousands of places that have something to offer every time, second because sometimes the clock is against you and third because is not easy to select the correct makeup. But don't worry here in this article you can find the best places to buy makeup in New York City.
Before to start you must know that the city offers you a great variety but also, we understand sometimes the budget in your travel is not wide, therefore we want to share with you stores from high prices and cheap prices, so you can make your own decision where to go. Not being anymore, let's start!
Bloomingdale's
This famous shopping mall in New York City has a wide Beauty Section, there you will find a lot of makeups brands. Even though the store has high prices in comparison with other shopping malls, Bloomingdale's is one of the best options for the make-up fanatics. The iconic store is located at 59th Street and Lexington Avenue.
Fun Fact: In Bloomingdale's is where Rachel Green, one character of the famous series Friends, worked and had a lot of adventures there.
Sephora
If you love the cosmetics this store is a vital stop for you, on this shop you can find makeups brands such as Smashbox, Cover FX, Urban Decay, NARS, Bumble & Bumble, Rosebud Salve and much more. Something very interesting about this store is that there you will take free courses and learn many different makeup techniques in as little as 90 minutes. In addition, Sephora offers a service of beauty, but for this, you must pay.
Sephora has many shops around New York City, although the most recommended is the store located at 27th Street and 9th Avenue. This shop is an excellent option in respect of prices and brands.
Bergdorf Goodman
Let's start saying something, this store is not a cheap shop, Bergdorf Goodman is a luxury store where the great brands offer its cosmetic products, brands such as Channel, Donna Karan, Estee Lauder, Carolina Herrera, Mary Kay, La Mer, etc. Also, the store has a wide perfume catalog, if you are looking for a special aroma you will find it there. Bergdorf Goodman is located at 58th street and 5th avenue.
Bath & Body Works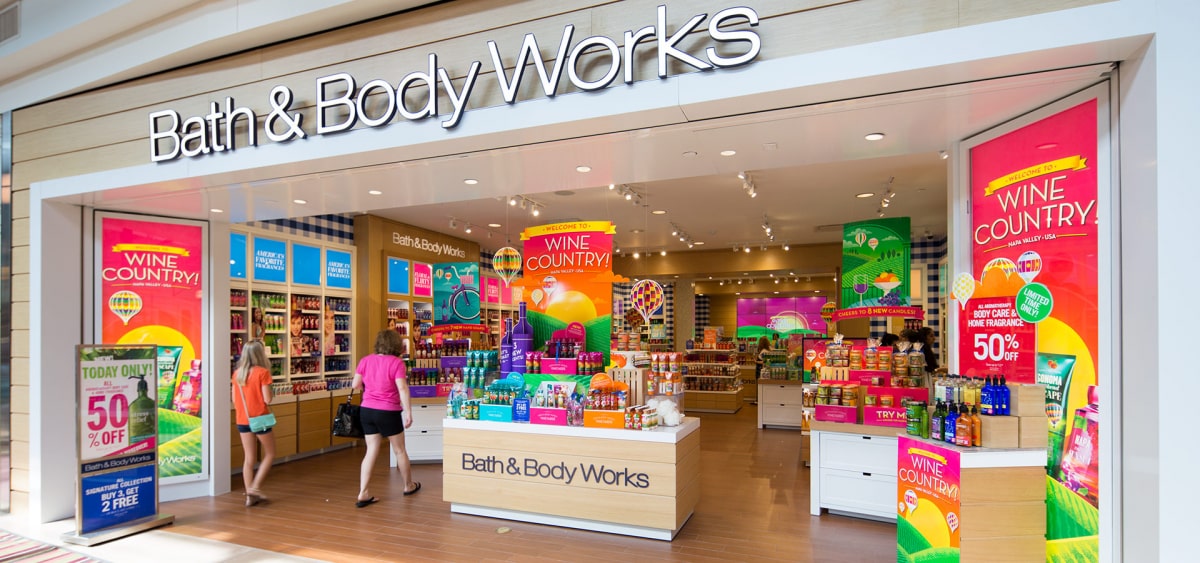 On this store you will find excellent bargains, Bath & Body Works has a wide catalog of cosmetic product, undoubtedly is one of the best stores in New York City for buy makeup and fragrances. Also, you can find products for your body and products for the home either. If your budget is tight, but you want to buy some gifts this is the right place to doing it. Bath and Body Works has many stores and one of them is located at Park Avenue with 23rd Street next to Flatiron Building.
Cosmetic Market
Here you can find a great variety of makeups, from most expensive and the cheapest. Cosmetic Market is a store specialized in makeup, its catalog is wide. Is one of the best option for buy cosmetics in New York City, usually the store is full but is because the shop is like an outlet. In sometimes you can find bargains that offer you a nail polish in 1 dollar. There also you can find aesthetic services such as peels, waxing, spray tanning and facials. The shop is located at 15 east 37th street and is highly recommend if you have an adjusted budget.
Woodbury Common Outlets
This is an excellent way to find good cosmetic products at low prices. There you will have the chance to visit several brand-name outlets stores and find high-quality makeup. How the Woodbury Outlets are located outskirt of Manhattan you will need transport for reach there, don't worry because New York City has some tour companies that provide a Woodbury Outlets Shopping Tour, so we share with you one of them in the next link -> goo.gl/onSsVA. Undoubtedly this is one of the best options to shopping not only makeup but also purchase other things with a bargain in many brands including Nike, Polo Ralph Lauren, Coach, Michael Kors, The North Face, Burberry and more.
MAC Cosmetics
It is not a cheap makeup, but the reason is that Mac is a famous brand worldwide and one of the most appreciated. These cosmetics are luxury products, made to be used for makeup professionals, and models. Through the years Mac became a brand that everybody wants to use because its quality is incredible. All stores are run by professional makeup artists that are mean that you will find an excellent customer service in its shops.  MAC Cosmetics is located at 506 Broadway, 2nd Floor, New York, NY 10012
Duane Reade and CVS
Both stores are drugstores, however, you will find recognizes cosmetic brands in either. The prices are very affordable allow you buy several makeup products of different brands such as Maybelline, New York Colors, Revlon, etc. With no doubt whatsoever, both drugstores are excellent places if you are looking save money.  Either of these drugstores is located at all over Manhattan.
LUSH
This makeup brand is not like any other, it is a brand that makes the difference. Their products are eco-friendly, some are vegan or organic and all are handmade. The quality of her makeup is unbelievable, Lush has an innovation department that constantly seeks to create makeup that is totally original and different from the other makeup brands. In addition, the company is committed to preserving the environment and not testing any of its products on animals. A brand that specializes in makeup, innovative and will always offer you a fantastic user experience.
It is one of the best brands of cosmetics, we are sure that your makeup will delight you. Lush has 5 stores distributed throughout Manhattan, you can search Google Maps for the one that suits you best when you are visiting New York City.
 Saks Fifth Avenue
This store is wonderful, is located at 49th Street and 5th Avenue, has a complete floor full of cosmetic products, perfumes, creams, and much more. Its beauty section is wide and varied, some of the most famous cosmetic brands are there. Saks has many bargains and is a good place f you want to buy a gift for somebody. The employees always are willing to help you and you can test different makeups. In a nutshell is one of the most recommended stores to buy makeup in New York City.