Washington DC is a city with beautiful neighborhoods, museums, monuments, galleries, restaurants, libraries, buildings, is an extraordinary metropolis where you can have a lot of fun, spend a sensational and unforgettable day, so join us in this old why to visit Washington DC at least once in your life.
Let's get started!
Washington DC and its legacy
This is one of the most significant places in Washington DC, the National Mall assembles some of the most important emblems of the Capital of the United States. There you will appreciate many symbols of the country such as the Lincoln Memorial and the famous Obelisk, whose real name is Washington Monument.
It is one of the most visited places by tourists every year and its beauty makes it a must-see destination if you are visiting Washington DC.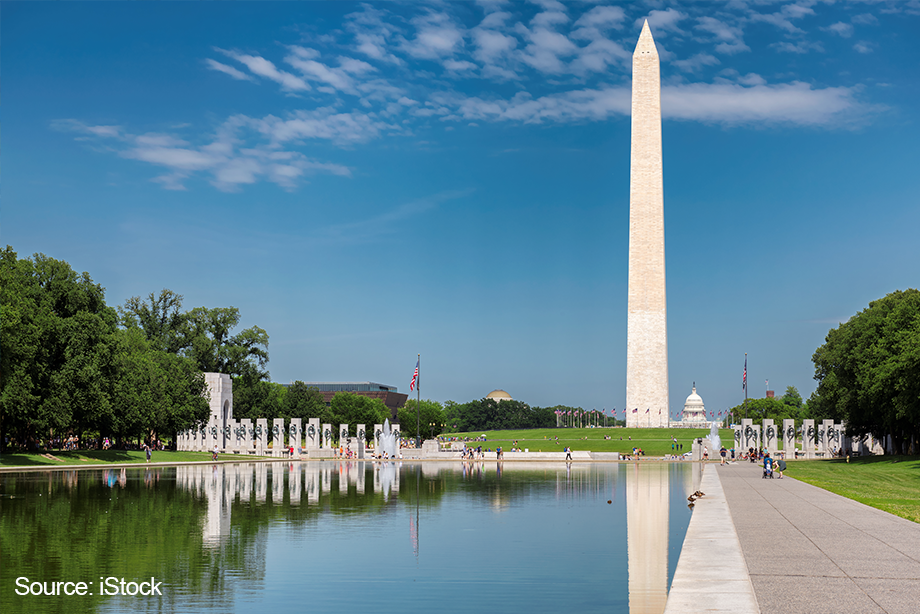 Another marvelous place that you should visit during your travel to Washington DC is The Capitol, a wondrous building that will never go unnoticed. The Capitol of Washington DC is where the senators and representatives of the United States meet, inside the building, there are a series of wonderful paintings and dozens of art pieces, and its dome is one of the most emblematic places of the city.
Washington DC has dozens of fascinating places to visit, another of them is the World War II Memorial, a monument in honor to those who were in this war and lost their lives. The memorial has the names of those who were in World War II engraved on a wall and is surrounded by 48 columns symbolizing the 48 states the United States had in 1945.
Another place quite visited in Washington DC is the Martin Luther King Memorial, a fantastic statue that pays homage to one of the most memorable men in history, a person who fought for human civil rights and equality in a country. The "I have a dream" speech will always be remembered as one of the most remarkable speeches in the history of humanity, so visiting this place will be an unforgettable memory.
These locations are just some of the places you can explore on a 1-day tour in Washington DC, a tour that will show you the best of the city.
Washington DC and its cultural movement
The cultural life in Washington DC is impressive, the capital has many museums, some of them are among the most important in the world. Washington DC is home to the Smithsonian Institution, one of the most prestigious institutions in science and art, besides, the city also has dozens of cultural and art centers for its citizens and tourists.
Something great about Washington DC's museums and galleries is free, you don't have to pay anything to get in. Two museums that we love about this city are the Air and Space Museum, which you can visit on a tour of Washington DC, and the Natural History Museum. Another fascinating museum that you can visit in Washington DC is the Spy Museum.
Washington DC and its architecture
The Capital of The United States has extraordinary neighborhoods where you can appreciate how history and modernity come together, Washington DC has an attractive architectural legacy, places like Georgetown and Georgetown University are beautiful locations that worth visit.
The Warf, is another incredible place to explore, a vibrant location where you will find amazing restaurants, beautiful landscapes, and incredible views of the city.  This area is commonly visited, there are many things to do in Washington DC, and one of them is to spend a day at the Warf.
Washington DC is a wonderful city, every corner of the city tells a story, it always has something to show, a metropolis worth exploring, its history, culture, and life, make it a spectacular destination. The city is two hours away from New York, so it is also an easy place to visit.